The world's first franchise network
The Elodie Villemus® Group is is a part of  Elodie Villemus® Weddings.
Elodie Villemus® Weddings is a French agency, created in 2008 and specialized in the organization of events on measure, high standard and luxury.
It conceptualizes, manages, coordinates, scenography and manages all events related to the private sector.
Its founder, Élodie Villemus from a 12-year career in the event industry, chose to create a "different agency" but above all in its image: simplicity, rigor, requirement and professionalism are the main guidelines.
The Elodie Villemus® Group stands out considerably from the competition by its particular way of understanding the construction and management of an event but also by the fact that it built the 1st network franchise to the world in the business.
After a thorough market study and a successful establishment, Elodie Villemus® Weddings has become essential, after only a few seasons, as being a key agency in the industry, especially in Provence and Côte d 'Azur which is its pilot agency.
This success and this recognition with customers are due to several factors: beyond a huge colossal and financial human investment, the main element is that Elodie Villemus® Weddings is looking at managing a different event on several levels.
First of all thanks to its development skills with the creation of a number of management tools of events created by Elodie Villemus.
This trademark, today real know-how called French Wedding Industry®, is a real guarantee of quality.
Elodie Villemus has come to terms with the fact that today the way of getting married or celebrating is different from before.
With more than 2,000 service providers across Europe, Elodie Villemus® Weddings has organized and decoration of more than 900 weddings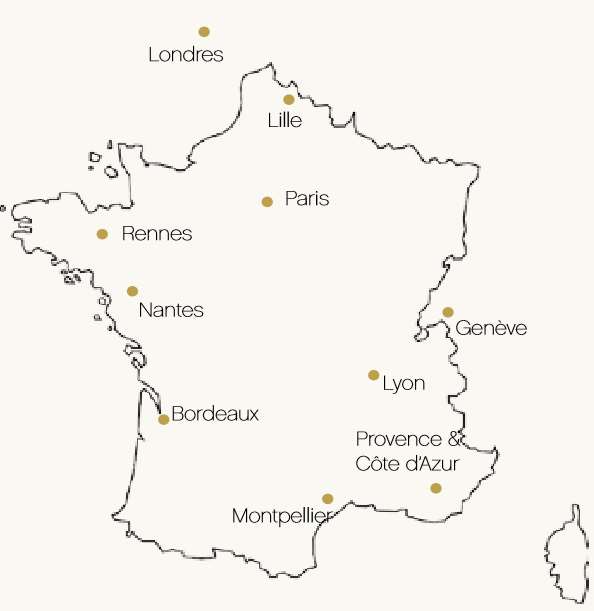 TO EACH CELEBRATION HIS DESTINATION, EACH DESTINATION ITS AGENCY
What if everything you dreamed of was possible? Experience fabulous, prestigious moments in different locations and venues.
Discovering France and all it has to offer: Label 'Emotion promises you that.
Combine your event with an ambiance, discover different scenery for different times, for changing moods and flamboyant emotions.
Established throughout France Label 'Emotion is the leading franchise network with international branches.
10 agencies are in place, working and relaying according to the same methodology and with the same values and attention to detail.
Our agencies Label' Emotion
Agence Provence Côte d'Azur
Label' Emotion Côte d'Azur
12 bis Rue de France
06000 Nice, France
Téléphone : +33 (0)6 52 72 55 83
Label' Emotion Paris
Marion Doucet
4 rue Cruller
75014 Paris, France
Téléphone : +33 (0)6 58 72 84 73
Label' Emotion Nantes
Laura Chenay
12, Rue de la Fosse
44000 Nantes, France
Email : laura@label-emotion.com
Téléphone : +33 (0)7 82 08 77 16
Label' Emotion Bretagne
Maud Le Clainche
Rue Pierre Ache
56000 Vannes, France
Email : maud@label-emotion.com
Téléphone : +33 (0)6 65 65 49 66
Label' Emotion Occitanie
1 rue Aimé Maillart
66000 Perpignan
Téléphone : +33 (0)7 60 93 83 90
Label' Emotion Lille
Stéphanie Thaon
54 sentier des Soupirs
62990 Beaurainville, France
Email : stephanie@label-emotion.com
Téléphone : +33 (0)6 61 32 19 65
Label' Emotion Poitou-Charentes
Nathalie SALZERT
8 Allée de la Petite Mamot
86130 Saint Georges les Baillargeaux
Téléphone : +33 (0)6 89 38 95 10
Label' Emotion Genève
Lucile Dehenry
Chemin des Hutins 5
1232 Confignon, Suisse
Email : lucile@label-emotion.com
Téléphone France : +33 (0)6 18 32 13 11
Téléphone Suisse : +41 (0)75 418 22 27
Label' Emotion Londres
1, Klea Avenue
SW4 9 HG London, United Kingdom
Email : info@label-emotion.com
Téléphone : +33 (0)6 52 72 55 83